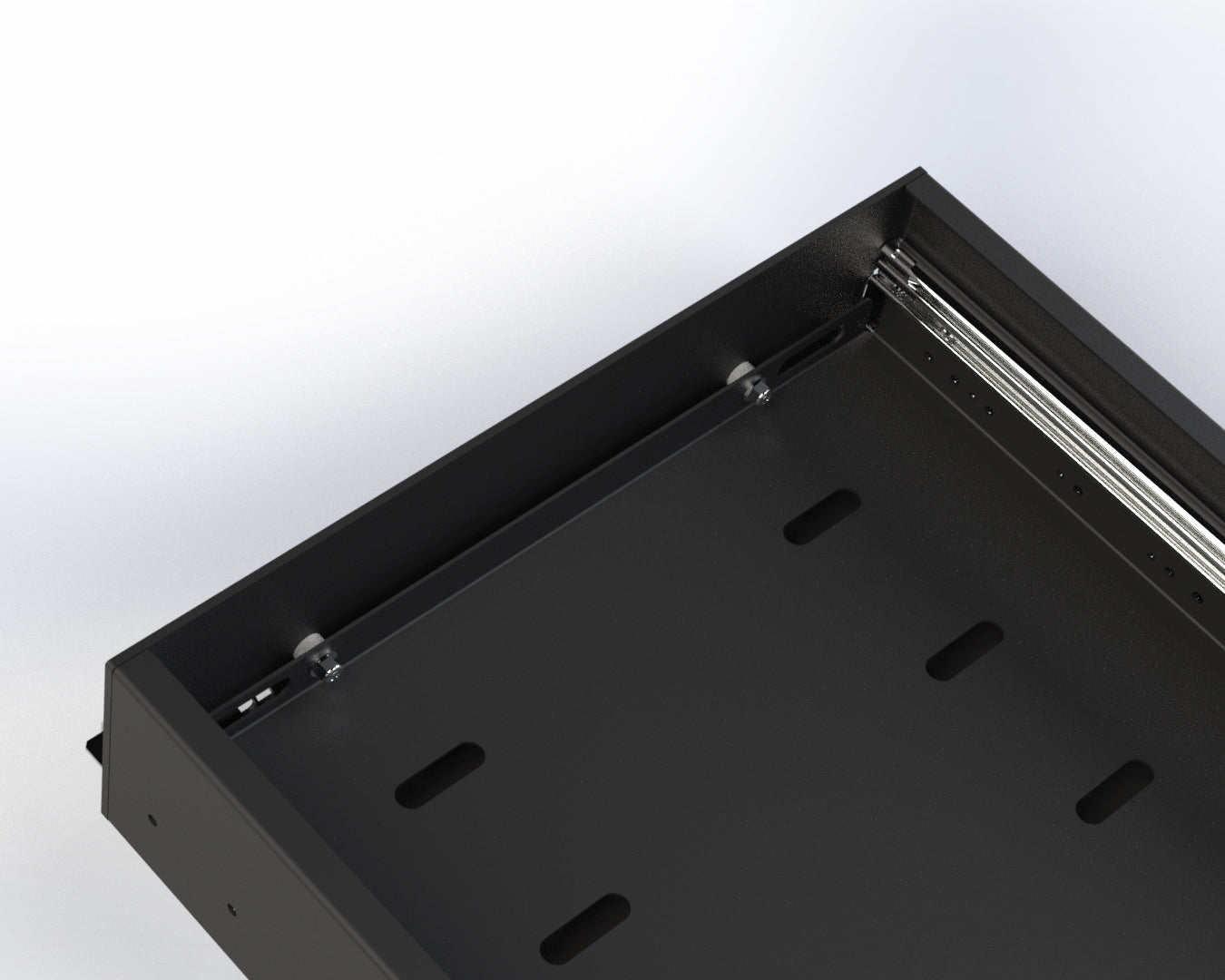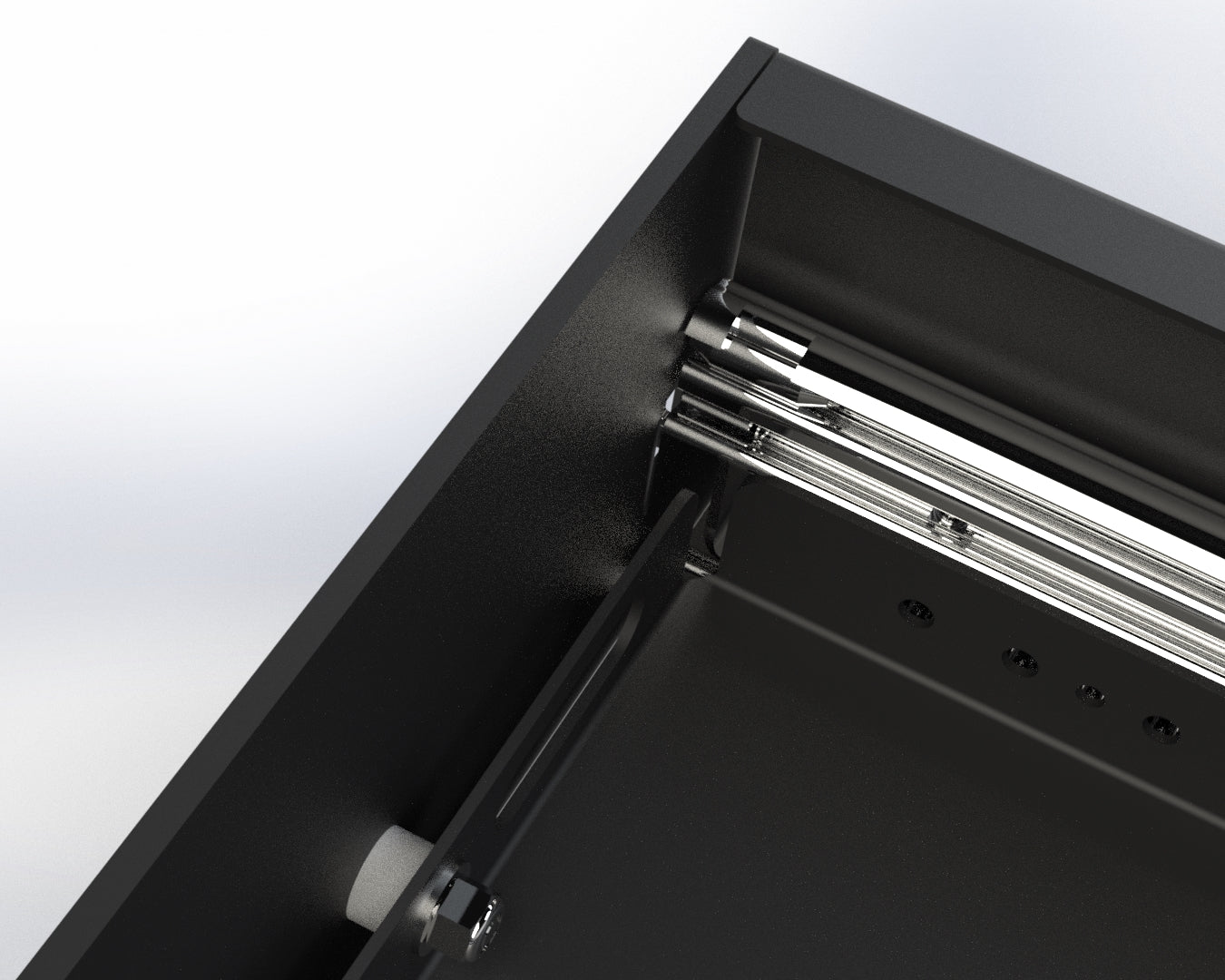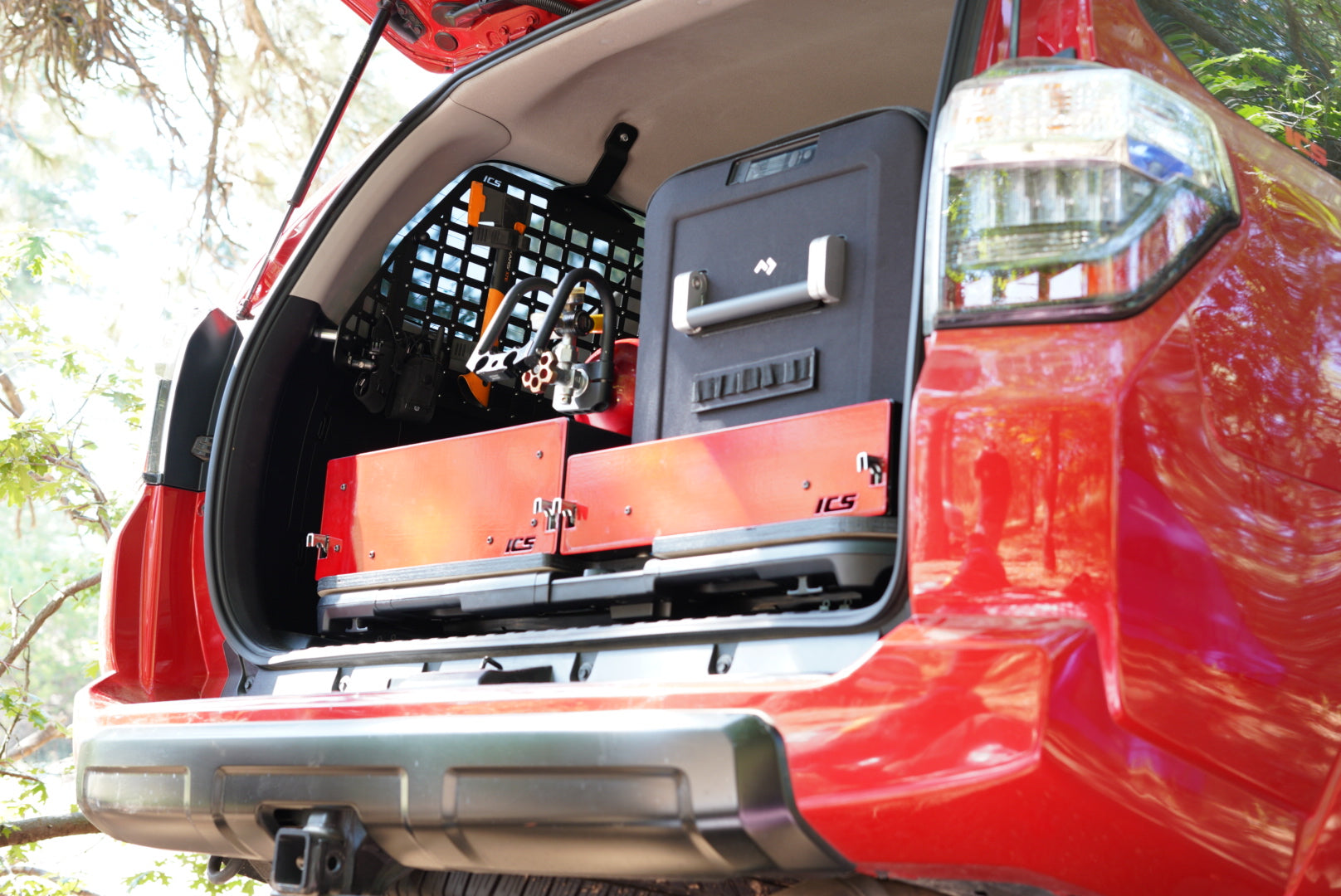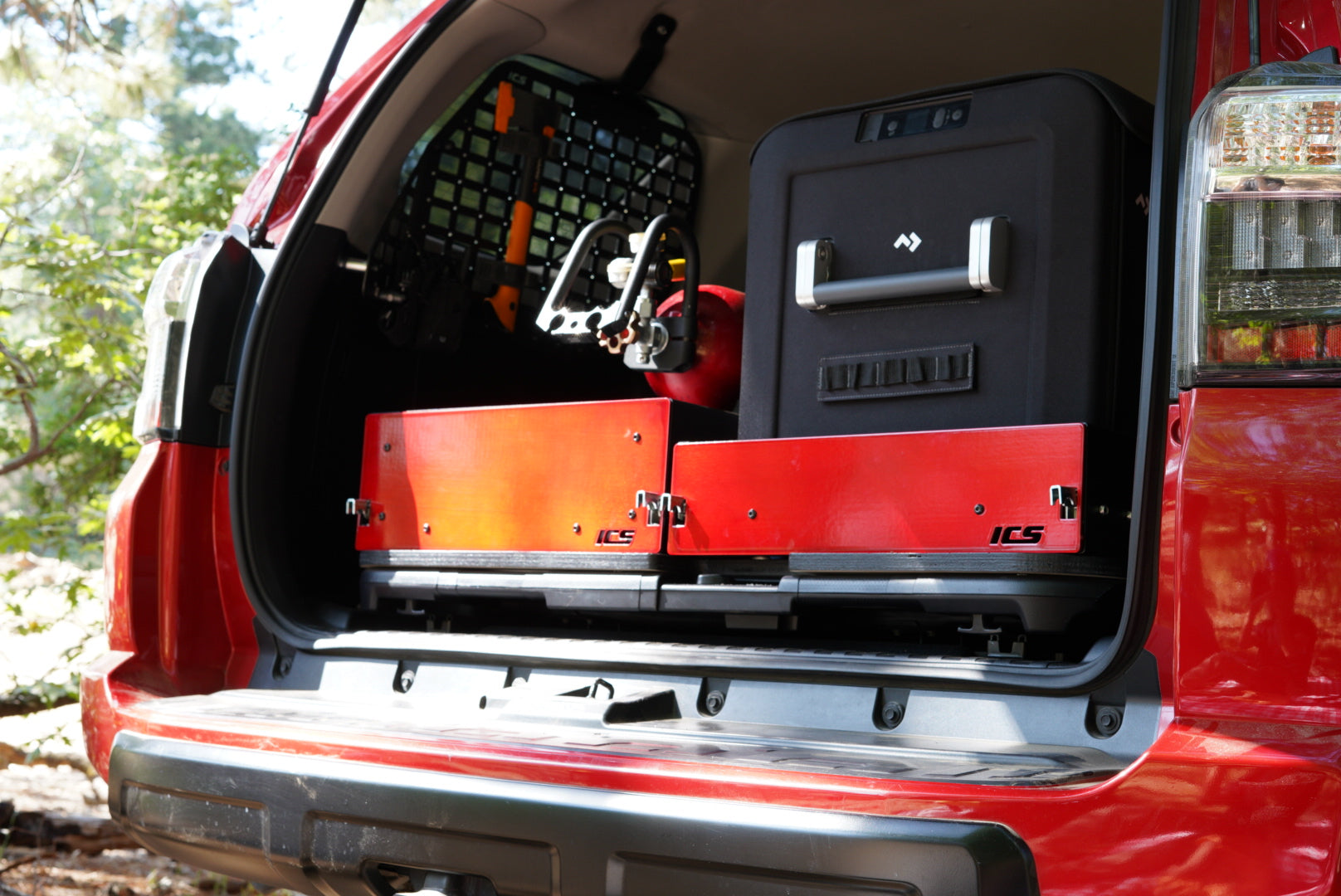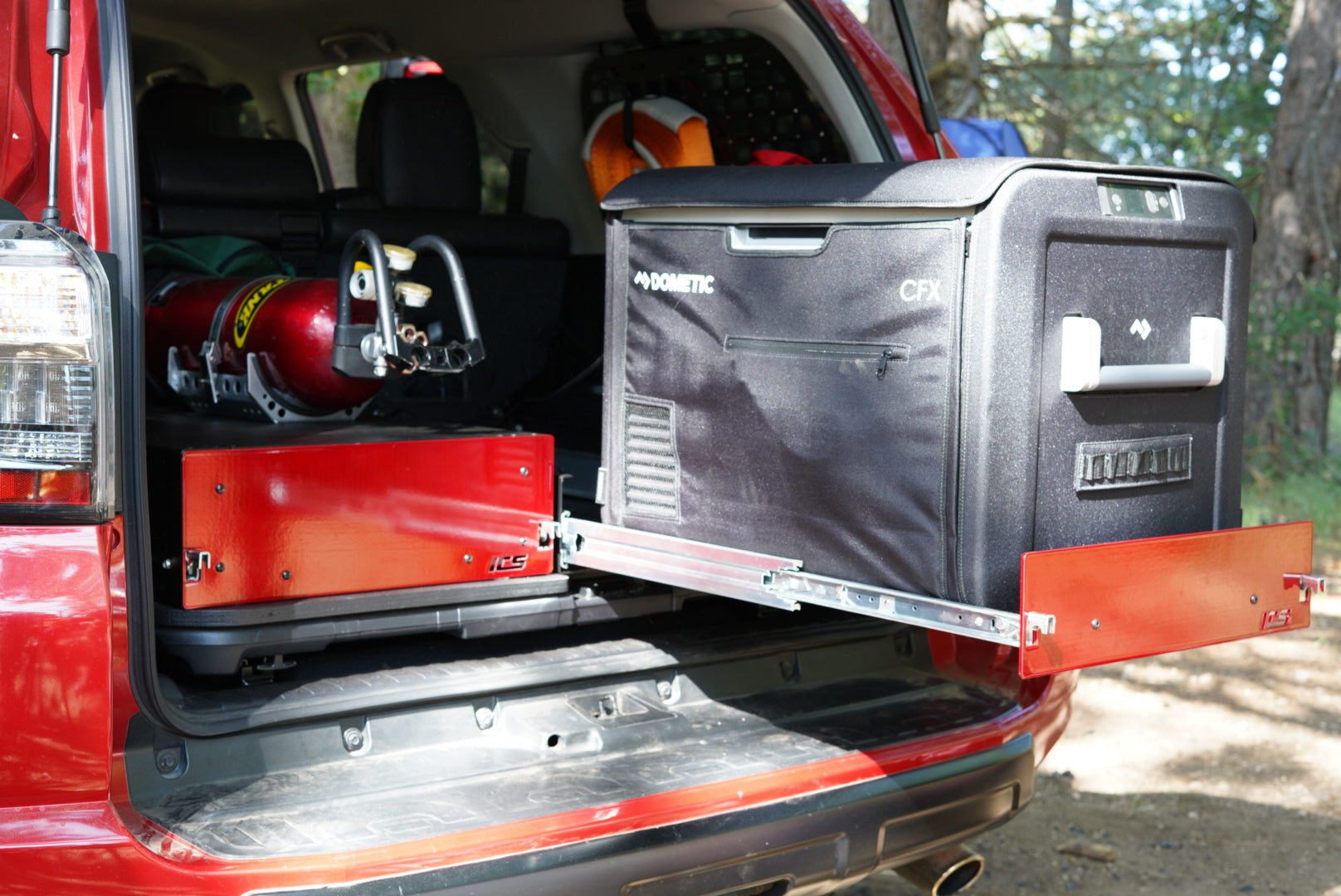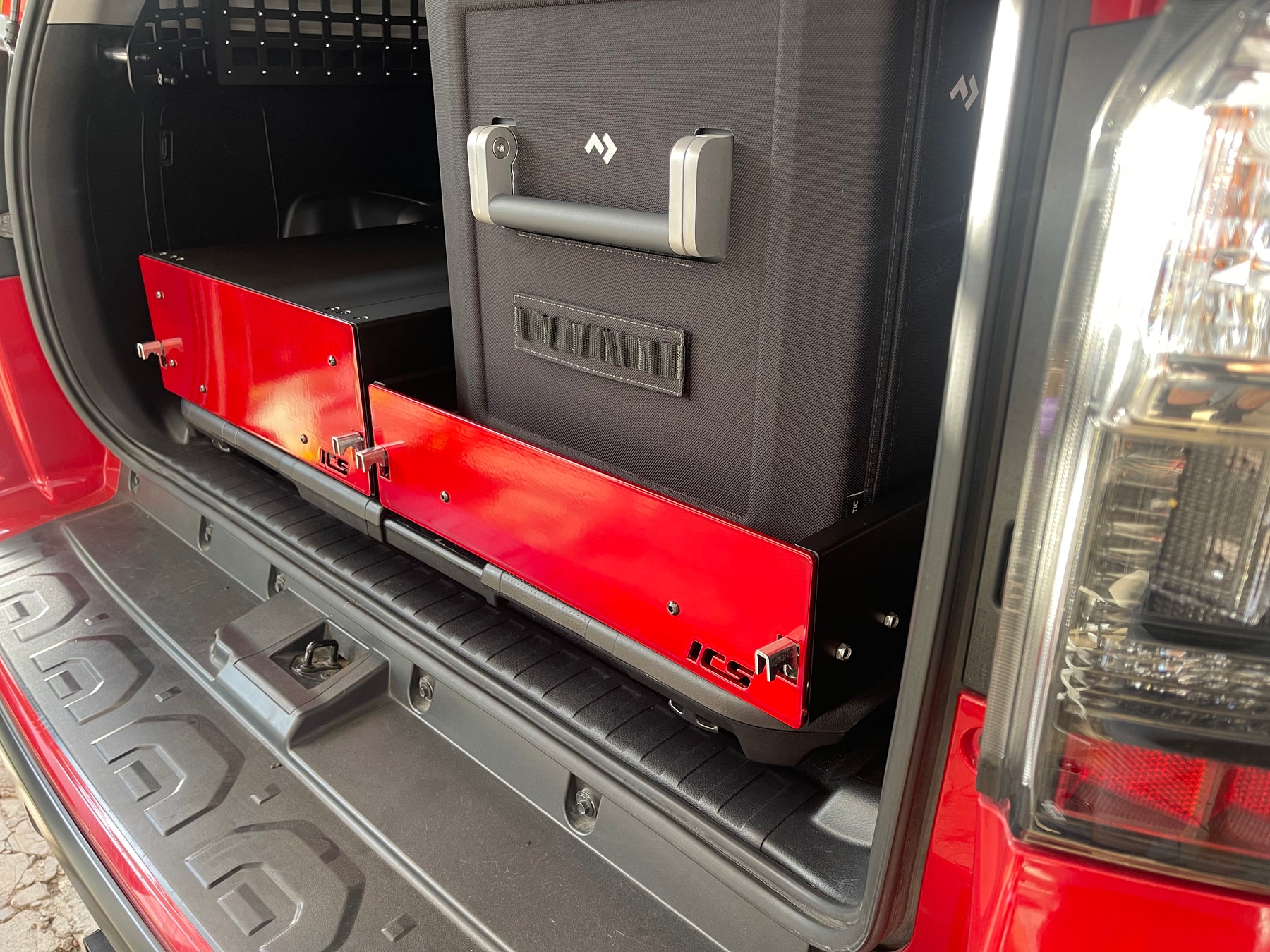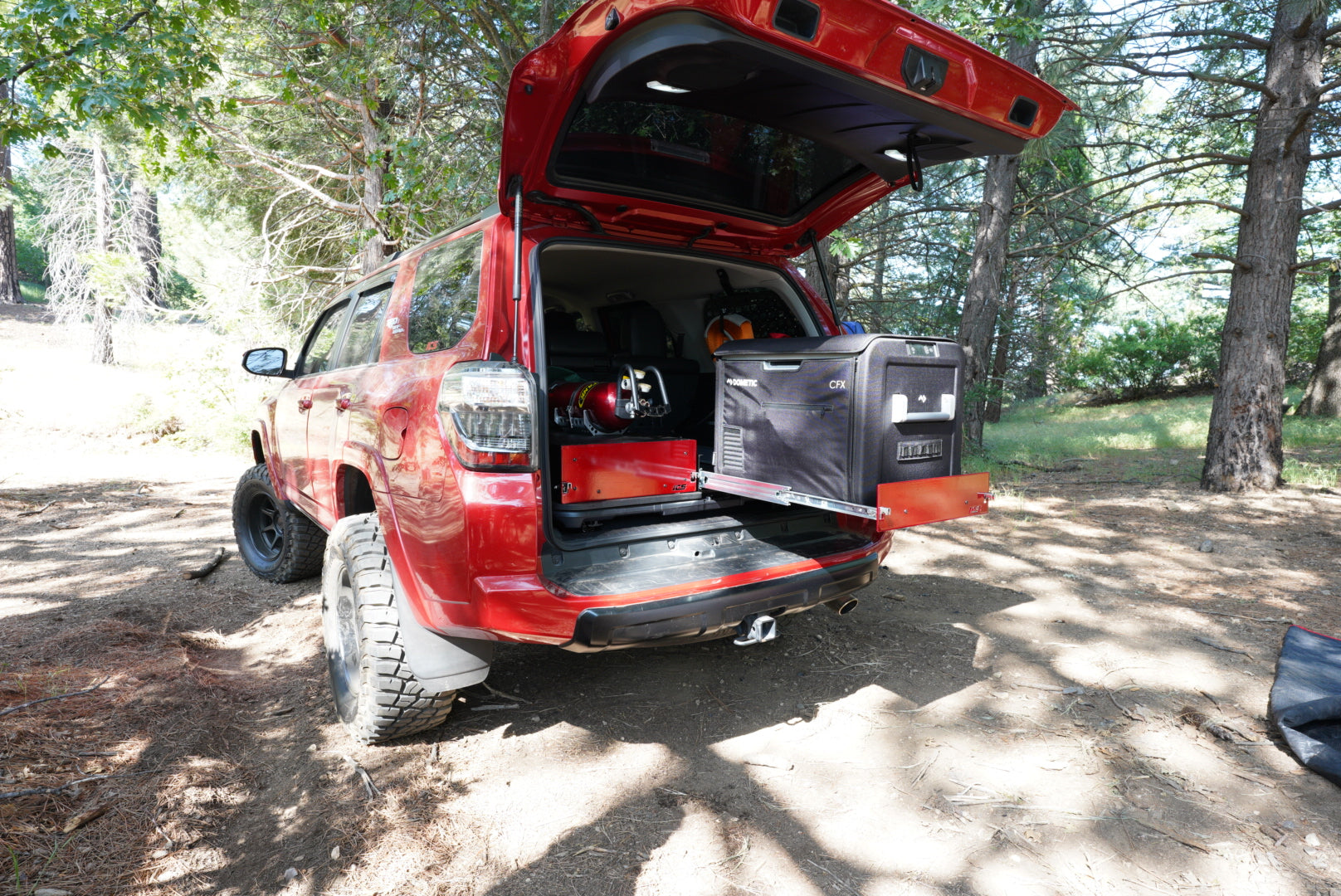 Universal Fridge Slide Large
The last fridge slide you'll need.

30" full extension fridge slide
Locks in closed and fully open positions
4 tie down strap locations
Pre-drilled for direct bolt on application of Dometic CFX3 55IM
Full aluminum construction
This will bolt down to our 31" x 20" x 7" Drawers 
No bending, sagging, or jamming
Interior dimensions - 29.75" x 18.25" x 3.83" (from inner tray to the top of the unit)
Exterior Dimensions - 29.84" x 18.42" x 5"

If you need more information, feel free to contact us.
We understand one size doesn't fit all,  if you need a custom size or have questions with planning your setup feel free to contact us. 
 Each box includes the following
1 fridge slide
Lifetime warranty against manufacture defects and workmanship
California residents WARNING: Cancer and Reproductive Harm
The buyer hereby assumes all risks associated with any such modification. ICS Fab will not accept responsibility for personal injury or property damage arising from the failure or incorrect installation of any parts manufactured or sold by ICS Fab.